Imagine. Change.
Ricoh is the leading international provider of the highest quality document and content management solutions for the 21st century workplace. Their product line includes the finest multifunction devices, printers, scanners and document management software.
Milne Office Systems and Ricoh Canada work with our customers to help them achieve their business goals. We also partner closely with our customers to design, implement and monitor document management strategies in order to improve productivity and reduce total cost of ownership. We integrate state of the art hardware, software, consulting and support services to significantly improve document workflow and operational efficiencies.
Delivering customer satisfaction is Ricoh's priority. Here at Milne Office Systems we understand this and work diligently to integrate network systems tailored to our customers needs. We implement comprehensive document solutions that help customers improve efficiency and overall productivity within their business.
As a proud Ricoh distributor in Western Canada Milne supplies and serves the entire lineup of Ricoh office equipment including: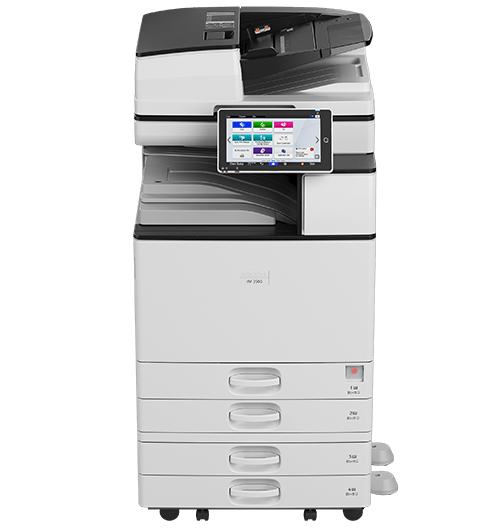 Featured Products by Ricoh